It's Margarita day and we are here and ready to celebrate. We had to feature this delicious pomegranate recipe despite it, not in season. So, we have a list of British supplies with products that can help you get that pomegranate infused flavour for our mouth-watering cocktail recipe below.
Alternatives: Funkin- Pomegranate Puree l Edinburgh Gin - Pomegranate & Rose Liqueur l
Bottlegreen Pomegranate & Elderflower Cordial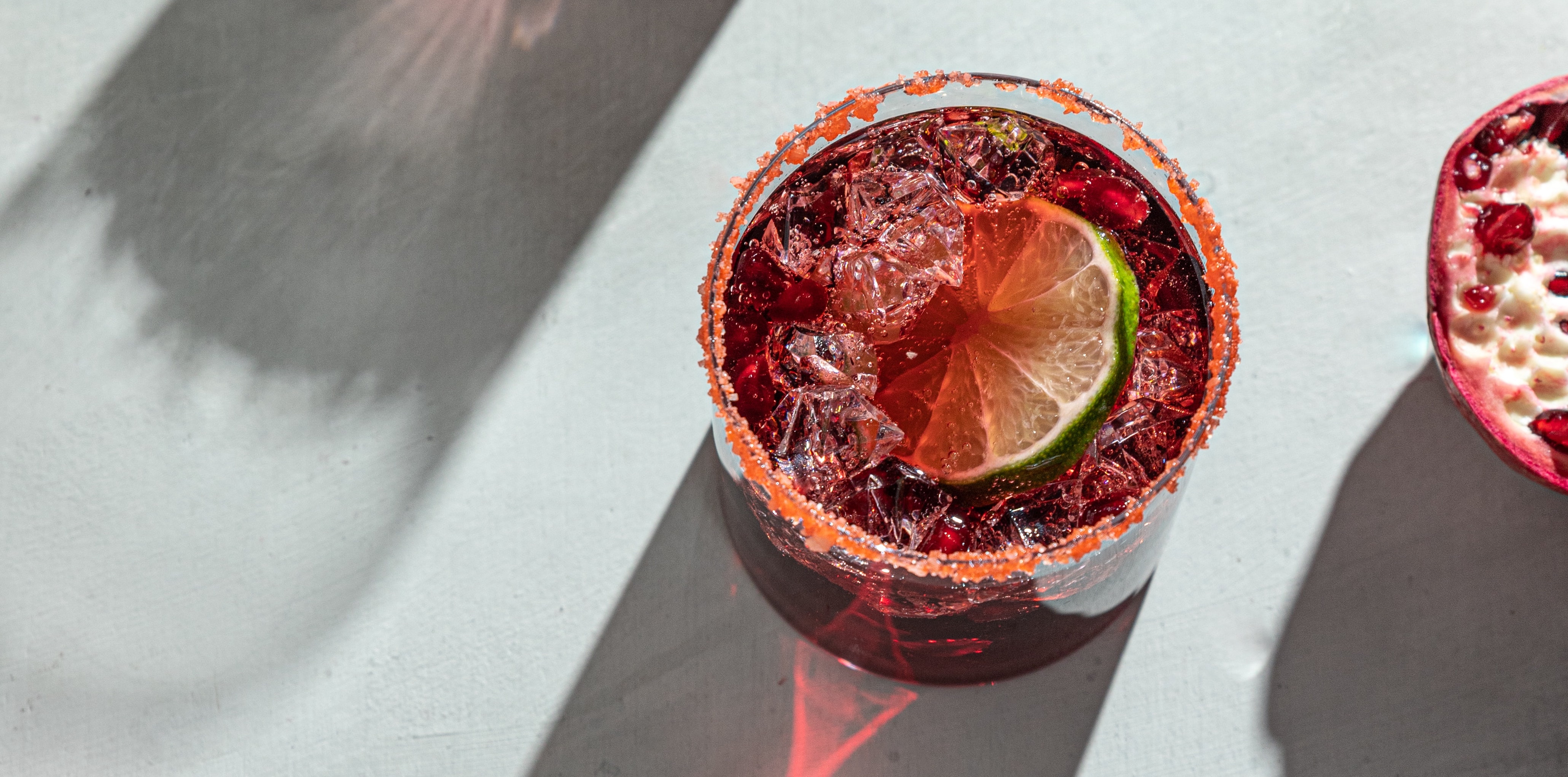 Ingredients
¼ cup sugar
¼ cup warm water
1 cup fresh lime juice
1 cup tequila
½ cup pomegranate juice or puree or cordial
½ cup Triple Sec (or other orange liqueur)
Crushed ice
How to?
Stir the sugar and water together in a pitcher until sugar is completely dissolved.

Add lime juice, tequila, pomegranate juice, and Triple Sec and stir to combine.

Pour the mixture into glasses filled with crushed ice.
Enjoy