We enlisted the help of Helen from coconuts and camels to get her thoughts on staycations and the best way for travellers to reduce their plastic footprints.
Lets start at the beginning how did Coconuts and Camels start?
The concept of Coconuts and Camels was born in Spring 2019, but I have always had the urge to explore new places and travel as much as possible... Growing up I frequently went on family holidays across Europe and later into northern Africa, where my parents encouraged us to experience new cultures, food, and ways of life. And then in 2016 I graduated from University and packed up my bags to travel across South-East Asia for five months with my boyfriend. When we came home I got a 9-5 "career job" in events, which I really loved but something was missing. I still travelled as much as possible in my spare time around work, and one day I just thought maybe I should document all my travels and start a blog. So that's where Coconuts and Camels began! You can find out more about me and Coconuts and Camels online here.
What are your thoughts on the popularity and comeback of staycations in the UK?
(You could mention a memorable staycation you have had in the UK or mention one you have had this year or one you would like to plan)
I think it's great!
When booking trips pre-covid, for some reason I would automatically look for somewhere abroad, even if it was just for a short weekend away. And then when covid hit the UK and all my international travel plans for 2020 were cancelled or put on hold, UK staycations were, to me, the only safe option to still be able to travel.
I've thoroughly enjoyed exploring more of the UK and actually ended up going away more than I have planned abroad before covid! And I'm already excited to plan more staycations for next year… Wales, the Peak District and Lake District are all high up on my wishlist now.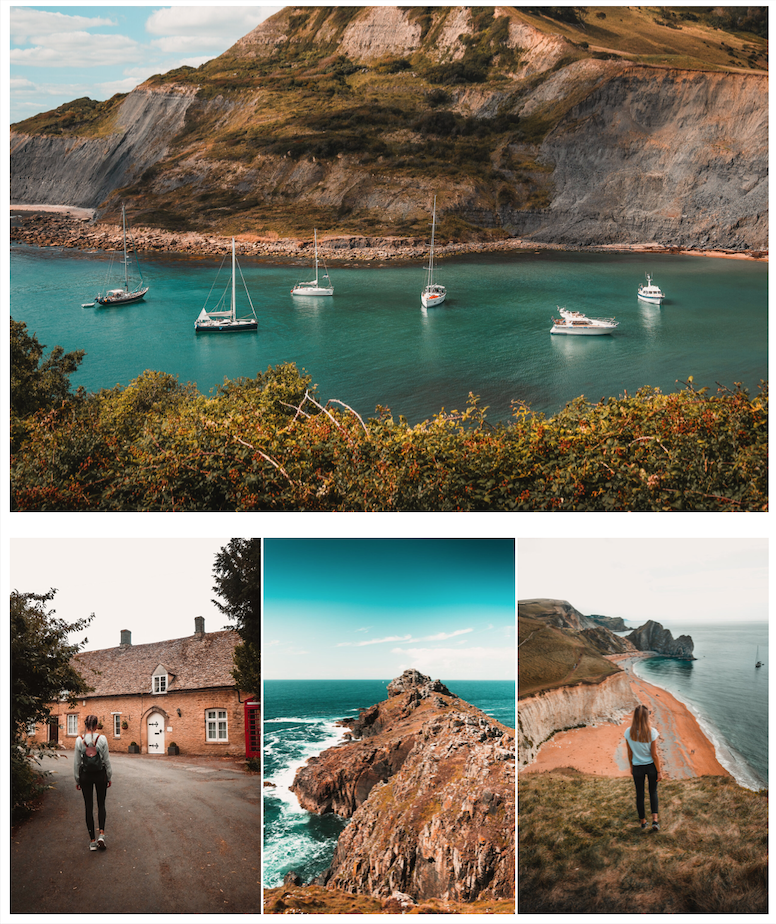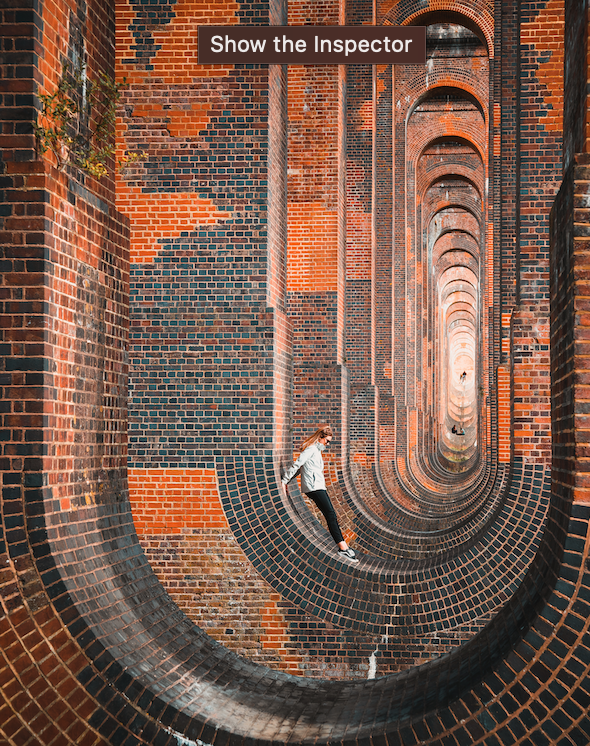 What do you most love about West Sussex?
I've lived in West Sussex my whole life and grew up in a really small village, basically in the middle of no-where. I have always loved it here and don't think I could ever get bored of the countryside - especially with the South Downs and coast! It's also only a short train ride from London and Gatwick airport, so there's normally loads of good travel links too.
Brighton is one my favourite places - I know it's technically not in West Sussex but is near enough. It's just so vibrant; even when it's rainy the city still seems to be so bright and uplifting. My favourite way to spend an afternoon is walking around the North Laines, enjoying a free cup of coffee and slice of carrot cake at the Flour Pot Bakery, and doing some people watching!
The team at Orpah are trying to live a more plastic-free life and love that you are also trying to cut down too. Tell us three easy tips for travellers to help cut down their plastic footprint? (when travelling).
Number one would have to be my reusable Chilly's water bottle! I literally don't go anywhere without it. I used to be embarrassed to ask cafes or restaurants to refill my water bottle, but last July I took part in the Marine Conservation Society's plastic challenge and just realised how silly it is to keep buying bottles of water - not only in terms of the huge amount of plastic waste but actually that it's a waste of money too! I also use the Refill app which shows you free drinking water stations that you can use. From my travels around Asia, I've also realised how lucky we are here in the UK to have FREE clean drinking water - It's crazy to think that people don't make the most of it.
Second would be my solid toiletry bars of shampoo, conditioner, face wash etc from Lush. My all-time favourites include 'Honey I washed my hair' shampoo bar and 'ultrabland' facial cleanser. Although the cleanser comes in a plastic tub, they are made from 100% recycled materials and can be returned to any Lush store to be reused. You can read more about their recycling scheme online here.
Not only are these products environmentally friendly and not tested on animals, but in terms of travelling, they're perfect! As they're not liquids, you don't have to worry about carrying them in your hand luggage when flying. I just have a few of these small metal tins that I use to transport my solid bars in. I also now use a reusable cotton cloth to remove my make-up, and would 100% recommend ditching those make-up remover wipes or disposable cotton wool pads. Not only do they take up more room in your luggage but they aren't good for the environment either.
And lastly, it would have to be a reusable cotton tote bag. I always have at least one on me in my bag just in case I buy something when I'm out and about.
What are your top three UK travel destinations
Dorset;
Dorset is somewhere that I've visited from a small child, as my Aunt lives near Dorchester and my Granny also recently moved down there. So lots of weekends away to visit family and great memories here. Last year I also visited the Pig on the Beach at Studland for lunch, which was amazing. In their restaurant they only serve either home-grown or local produce from within a 25-mile radius. If you haven't been I would totally recommend it!
Cornwall;
Last summer I visited Cornwall for a friend's wedding in St. Ives, and we of course made a bit of a trip of it! I know it can be a bit of a tourist trap there and super busy in the summer season, but we did some off road exploring, find beautiful spots along the way. One of my favourite places has to be Gurnards Head. It was so quiet and the rugged coastal scenery was just stunning!
The Cotswolds;
Similar to Dorset, I had relatives who lived in the Cotswolds near Cirencester, so we would visit them every year during the Easter holidays. They pretty much lived in the middle of nowhere right next to some woods, so our trips consisted of building our tree house (every year!). As well as many country walks with my great-Aunt and her labradors which she also bred for guide dogs. She would take us to the farmers market at Burton-on-the-Water where we'd get faggots cooked in gravy - I had no idea what they were at that age… Not something I'd eat now!
Since she passed away over ten years ago, I haven't been to the Cotswolds. So this year when I changed my travel plans to just UK exploring, myself and my sisters decided to do a long weekend away in the Cotswolds. We took our bikes and just cycled around everyday, exploring the different nearby quaint villages. And on our last day, we actually went back to my great Aunt's old house. Not to forget that we found our old tree house in the woods which we built over 15 years ago.