We caught up with Lana founder of Miiko, a neighbourhood space home to creative, plant-based, vegan and gluten-free dishes along with treatment rooms and an events space that sees regular wellbeing classes.
Opened in 2019, Miiko is still a local favourite amongst the young and health conscience residents in the east of Dorset seeing long queues at the weekends for brunch and lunch.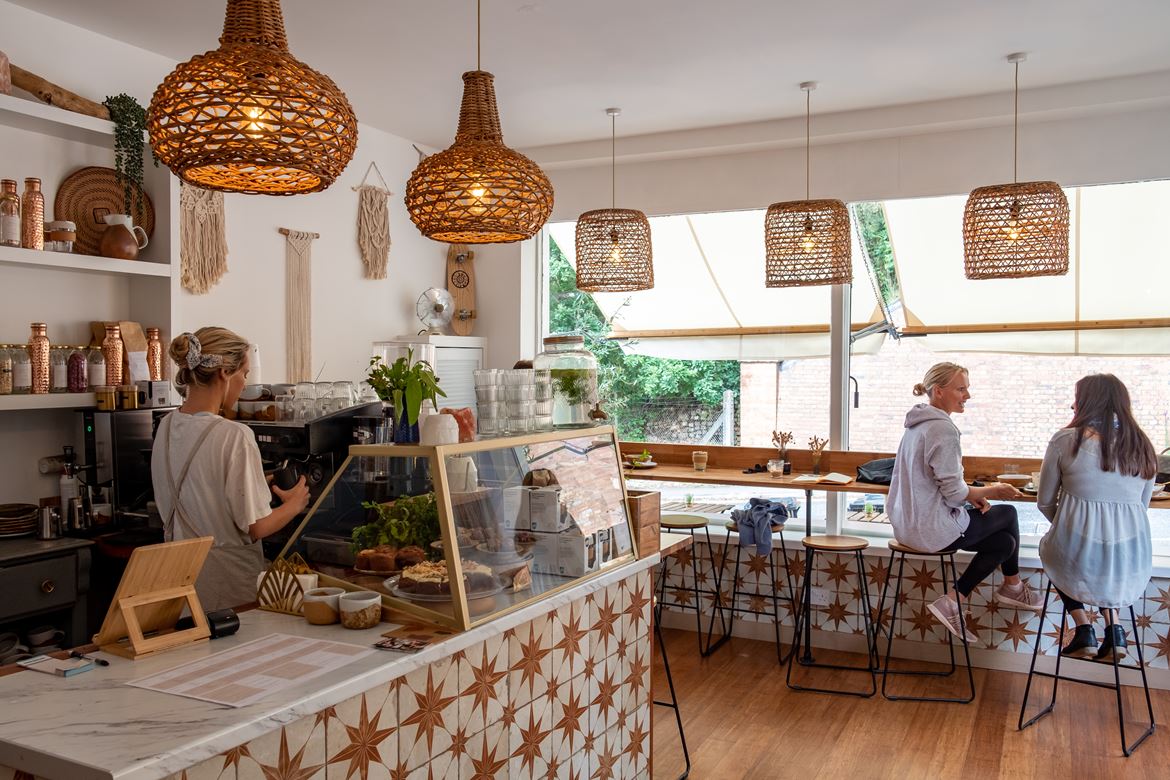 We are great fans of Miiko and consider it our go-to stop for a delicious brunch meeting and number place to pick up healthy smoothies... We can't get enough of the Energy smoothie!! How did the cafe come about?
In the last 8 years, I have learnt the importance of nutrition and alternative medicines through previous health struggles. I always found it difficult to find somewhere I could eat out that was healthy and 'trendy' ( and worked with my specific diet requirements). Whilst spending the winter kitesurfing in Cape Town, South Africa, I found so many amazing wellness cafes and restaurants, it straight away made me think about the gap in the local food and beverage market in Poole/ Dorset. I knew Miiko was the right decision, so I could make wellness accessible to everyone at home.
What are your three top tips to help people achieve 'everyday nourishment'?
Personally; - Endless herbal teas, Balanced diet of un-processed foods ( I strongly believe in Moderation! ) and most importantly a Positive mind - Do whatever gets your mind out of everyday life and fixed on doing something you enjoy for you! For myself that is getting in the sea doing the sports, I love, for others that may be running, yoga or cooking! Just anything you get a buzz out of.
Best choice for your first visit to Miiko?
100% the most popular all year round is the French toast style banana bread! There is nothing that can compare. Drink: Pumpkin Spiced Chai Elixir ( Hot or Iced!) or our latest special - The Charcoal Smoothie.
After visiting Miiko, where would you suggest visiting...?
Take a stroll along sandbanks beach and ground yourself with your toes in the sand! Even head over the chain ferry to Studland and enjoy a class of 'Yoga at the Space'.
Tell us about home, what is it about Dorset you love the most?
I have grown up in Dorset so I have never known any different, but I appreciate how lucky I am to be here, each time I have been away travelling amazing places, I always appreciate just how incredible it is at home in Dorset too! I love the jurassic coastline, it is so beautiful and there are so many hidden gems, endless viewpoints, hikes and picnic spots! Where I live enables me to do the sports and hobbies I love so much, such as Kitesurfing, surfing. Along with just being in the sea. I love calling Dorset home.